Extraordinary Glamour Designs
The Japanese culture was a strong influence on Zuhair's collection. Red & black colors, Kimono's warps, cherry trees and bamboo leafs embroidery.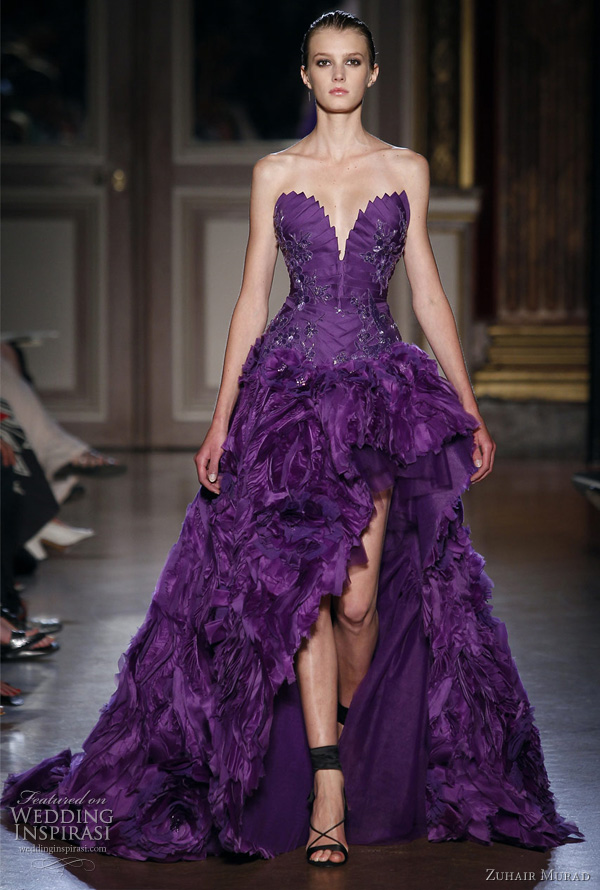 Sparkly and sleek purple gown
Gowns feature floor length Kimono sleeves, Kimono's warps , flowers patterns and the Kimono Bow that define the waistline and the most common feature of this collection.
Zuhair Murad created romantic dresses and sexy outfits using sheer matirials combined with silk, stain velvet, delicate lace sequinces and giltter.