Basil Soda Summer 2011couture Collection is Amazing.

Blending organic elements with futuristic shapes. Unique style combines high level of finishing, tailoring and elegance.
Inspiration for the collection is from the human shape itself " The Human Skeleton"
The colors are soft shades of creams, beige and gray fused with vibrant blues, yellow and green.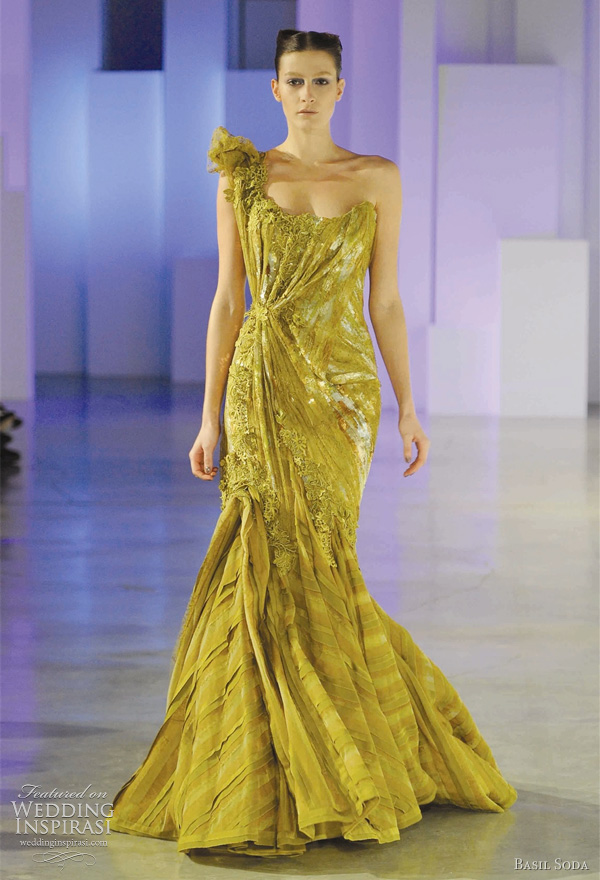 Dresses decorated with delicate transparent dentelle.
Jackets are masculine and provide structure.
الجمال الأبداع والفن: رموز تعبر عن تخيلات ورسالة المصمم اللبناني باسيل سودا لصيف 2011 التفرد بالنماذج, في أدق التفاصيل المستوحاة من الهيكل العظمي للجسد . تصاميم باسيل سودا تدمج بين الفن والخياطة الراقية والأتقان في العمل. تتعدد الأقمشة كالدانتيل, التفتا والتول في الزي الواحد
. اما الألوان المستعملة فهي من ظلال البيج والسكري الممزوجة بالالوان الحيوية كالاصفر الاخضر والازرق