Sensuous & Luxury RED
Elie Saab Resort 2012
Halle Berry
in
Elie Saab
2011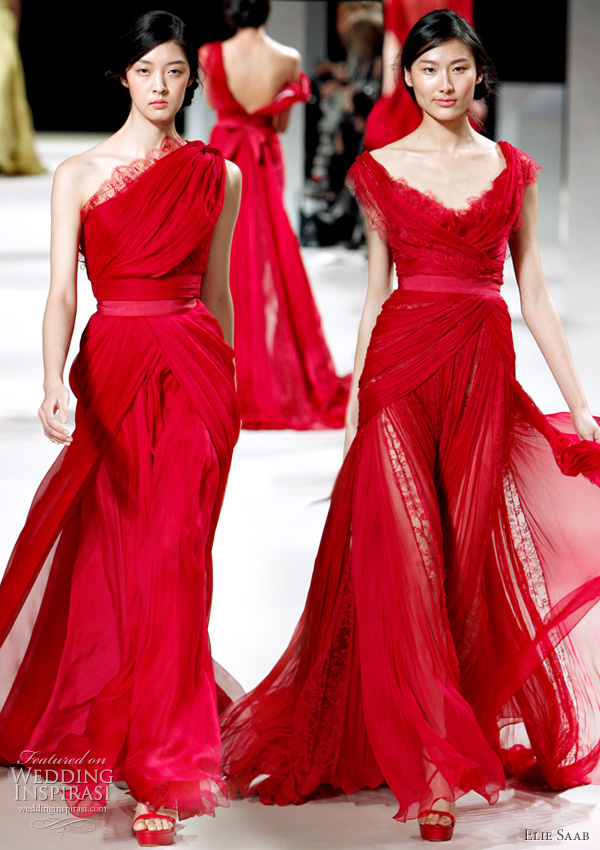 Elie Saab summer 2011
Halle Berry
in
Elie Saab
2002
Rihanna 2010 in
Elie Saab
Couture
Zuhair Murad 2012
Spring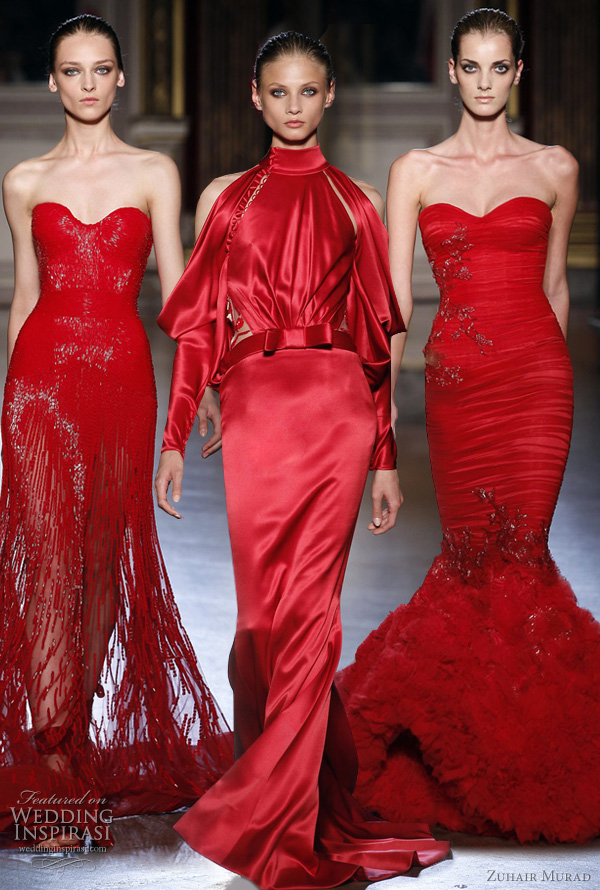 zuhair murad 2011-2012
The Famous Lebanese designer Zuhair Mourad
creates seductive outfits, Extravagant and Luxurious Breathtaking dresses. his Designs are unique sophisticated and feminine.
Kerry Washington in
Zuhair Murad dress 2011
Feminine & Elegant RED
Valentino is Italian romantic fashion designer. His collections are so Soft, Feminine and Sexy. each design is masterpiece reflected glamour feminist with it's luxury .
Valentino has already dressed a host of A-List Stars and established himself as the leader of Italian fashion, and celeb-favourite.
2009 Valentino
Valentino Red Line
"The Inspiration and Passion", The Red Thread exhibition 2010, honoured
Valentino
's contribution to the fashion cannon with a cutting-edge presentation detailing his life, career, and "intricate process of design". It features a selection of Valentino's original couture gowns.
Valentino
red-cocktail dresses and red evening dresses are always a strong fashion statement for any occasion.
Valentino's
signature Red 2010
Brooke Shields
Valentino -
1986
Woman in RED at (films)
The Woman in Red (1935 film)
The Woman in Red (1984 film)
Pretty Woman 1990 romantic comedy film Richard Gere & Julia Roberts
Red Carpet dresses
1)Dame Helen Mirren -Georges Chakra,
2) Miley Cyrus- Valentino 3)Anne Hathaway-Marchesa gown,4)Heidi Klum -Dior, 5)Katherine Heigl-Escada dress.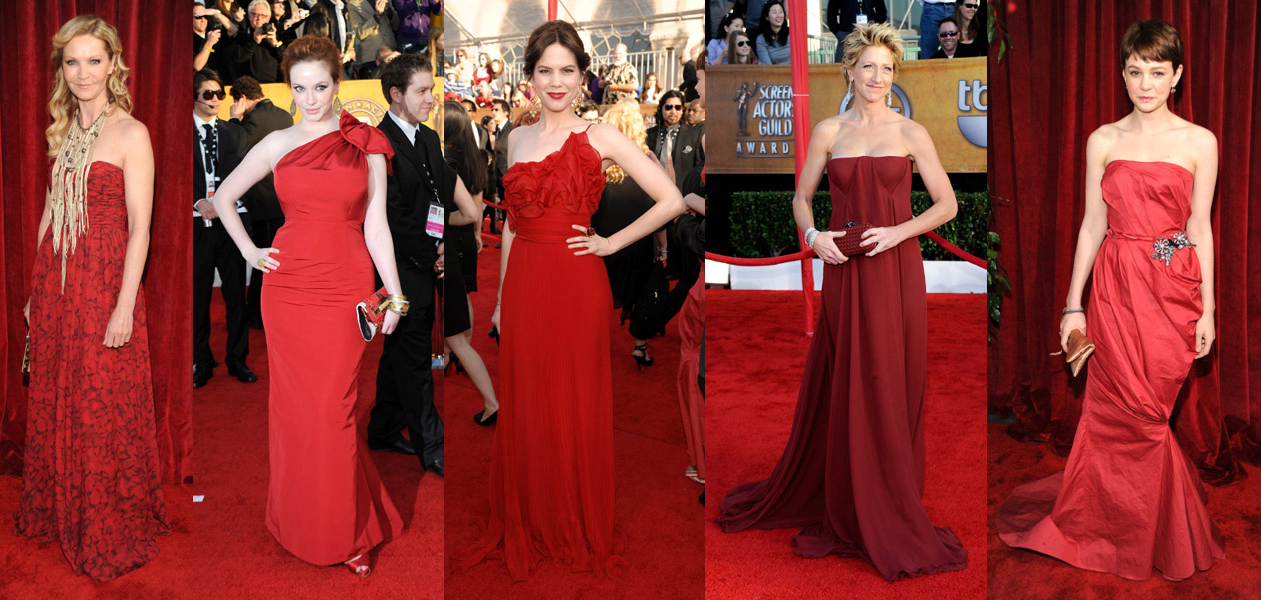 L to R: Joan Allen, Christina Hendricks, Mariana Klaveno, Edie Falco, Carey Mulligan
Sag (2010)
Structured red dresses
Nina Ricci 2009
Nina Ricci 2009
Flamenco R

ed dresses
"Gone with the wind" R

ed dresses
Lanvin
2011
Icons of sex In RED
Marilyn Monroe Exhibition
at the American Museum in Britain
.
Marilyn Monroe
Katrina Kaif
Catherine Zeta-Jones
Angelina Jolie
Blake Lively
Megan Fox
The Heart Truth's Red Dress Collection
One of the campaign's signature American Heart Month activities, the Red Dress Collection Fashion Show, serves as a red alert to women that heart disease doesn't care what you wear. With the generous support of celebrities and the fashion community, the Red Dress will take center stage on the runway again this February as the national symbol of women and heart disease
awareness.
Chinese

colour

of luck – RED
Chinese wedding dress 2011
Traditional Chinese wedding dress 2011
A bride in northern Plates will wear a one piece gown embroidered with silver and gold called a Qi Pao. Whereas the bride in southern Plates wears a two piece gown, Cheongsam, embroidered with a gold phoenix and dragons symbolizing male and female. But, what these wedding gowns do share is the Chinese colour of luck – red.
Vivienne Westwood Wedding Gowns 2011
Valentine's RED dress
Floral designer Joe Massie and his Valentine's Day flower dress
took 170 hours to make and was created by 23-year-old Joe Massie, the three-time winner of the RHS Chelsea Young Florist of the Year award.
The flower dress Joe created used 1,725 flowers, including the petals from 1,000 Naomi red roses as the main backdrop, 15 stunning Carmen roses, and 200 chrysanthemums decorated with gold-leaf which adorned the hip and skirt of the dress.
Happy Valentine's Day !!